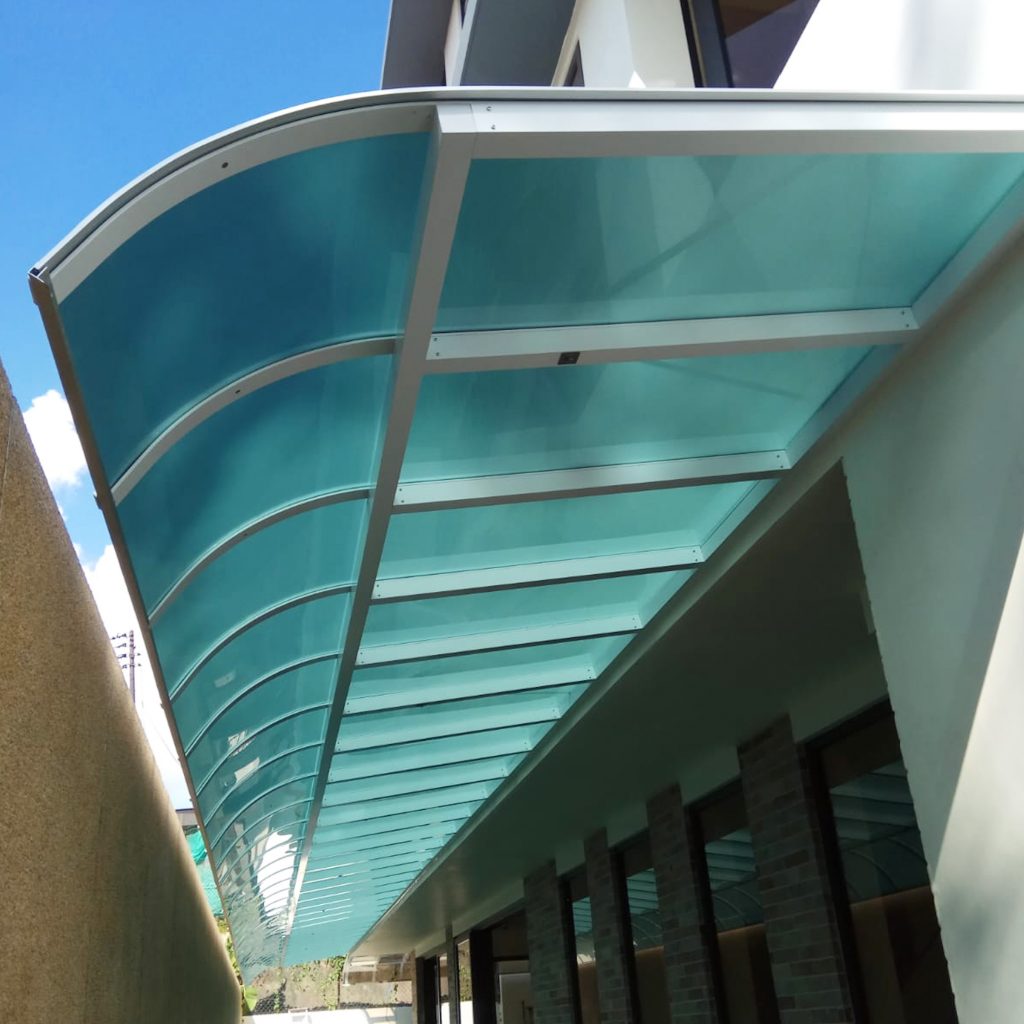 Fixed Awnings
Specializing in Aluminium and Polycarbonate awnings, our outdoor environmental solutions protect you from the sun and rain. Reducing heat and glare are the main reasons for installing our awnings. Our fixed awnings top panels are usually made from either polycarbonate or aluminum composite. There is also a new popular addition, laminated glass panel.
Our awnings are available in a variety of options. Besides different panel materials, there are many design options too. The awnings can be flat or curved, long or L-shaped. They are also customizable in mixed material so that some parts of your awning can look like a skylight.
Sheltering you from the elements making you enjoy your outdoor space in comfort.
Being on a mostly sunny island, our awnings help minimize glare and protect your eyes.
The awnings provide shade which makes your outdoor space cooler. This indirectly saves the energy needed to cool your living space.
Polycarbonate
Flat_Transparent_Clear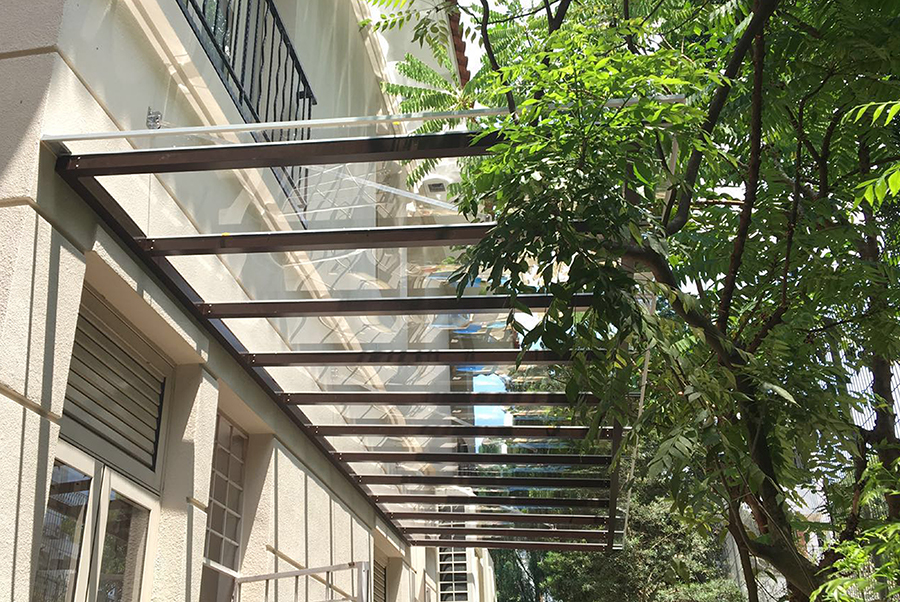 This window area awning is perfect for one to enjoy clear views of the sky and greenery while indoors. This awning keeps most of the rain away so that you can still keep your home ventilated on a rainy day.
Polycarbonate
Flat_Translucent_Tinted
This fixed awning installed at the roof parameters of the house help provides more shelter from the sun and rain. This acts as an extended roof which also helps to protect the external wall's paint job.
Aluminium Composite
Flat_Opaque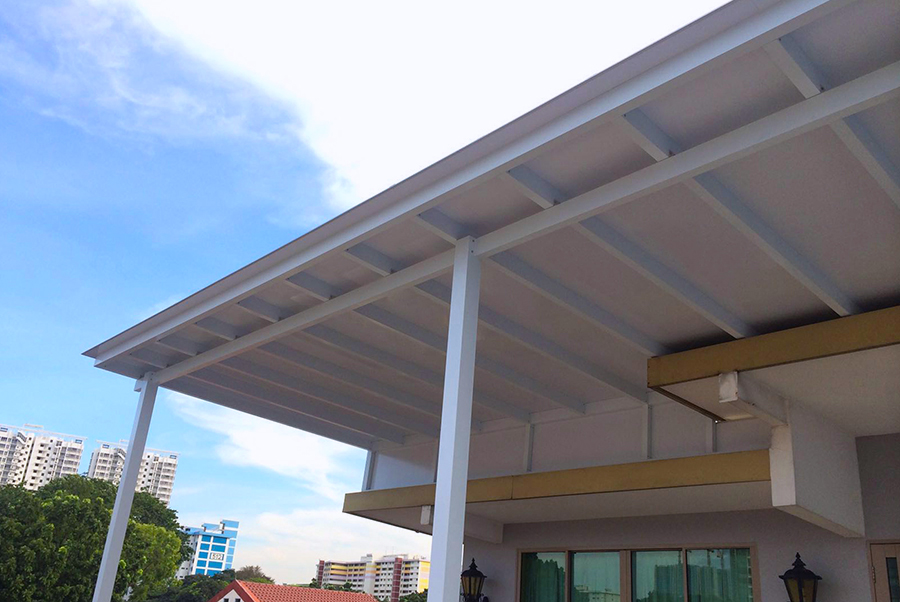 This opaque aluminum composite rooftop awning is chosen for its high shading properties.
Polycarbonate
Flat_Translucent_Clear
This patio awning lets homeowners enjoy their outdoor dining area to be sheltered from the rain and less glare from the sun.
Mixed Panels
Flat_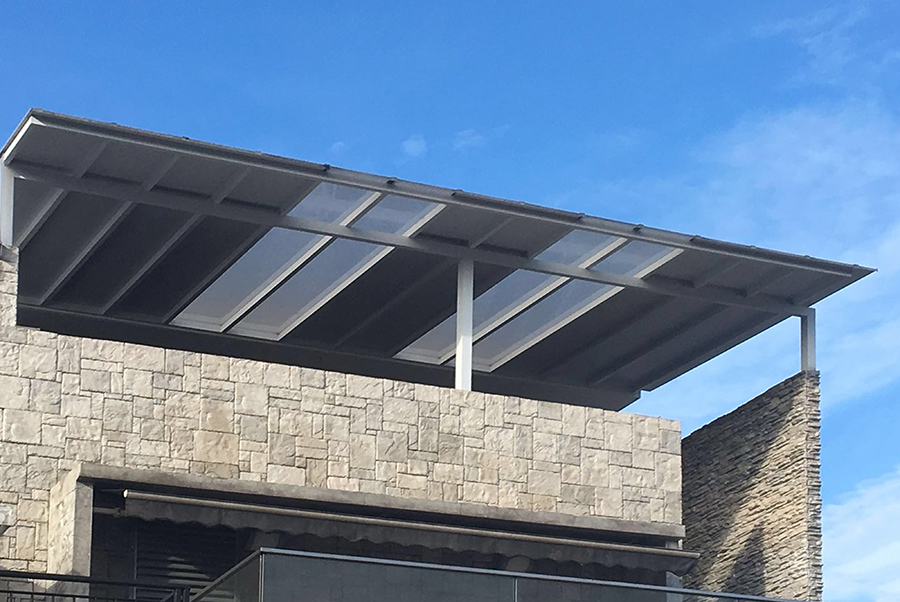 This rooftop awning uses both polycarbonate and aluminum composite panels. This mixture of translucent and opaque panels allows certain areas to look like a skylight.
Polycarbonate
Flat&Curved_Transparent_Clear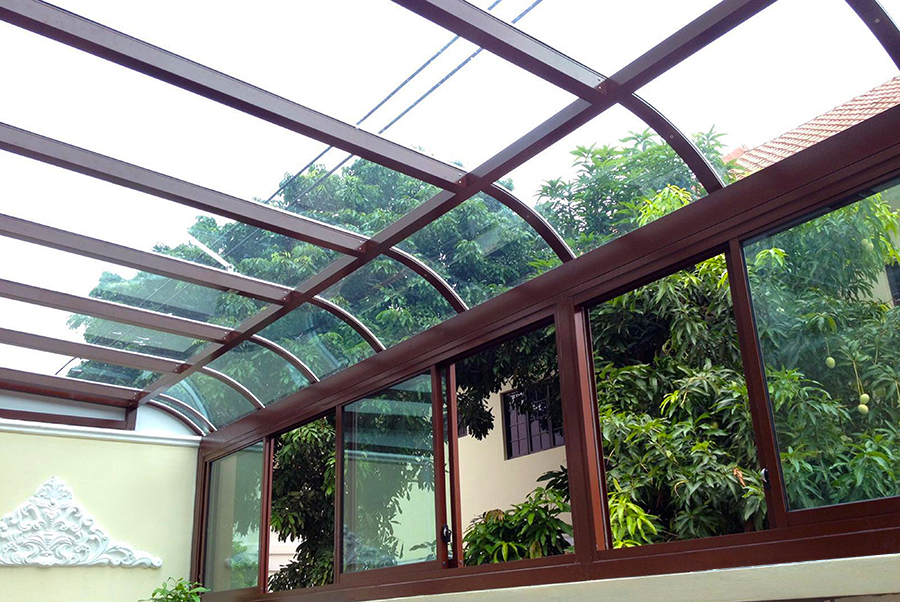 This Previously open rooftop balcony is converted into an enclosed area by using flat and curved awnings adjoined with sliding windows. The fully transparent panels make the space look like a glasshouse.
Mixed Panels
Flat&Curved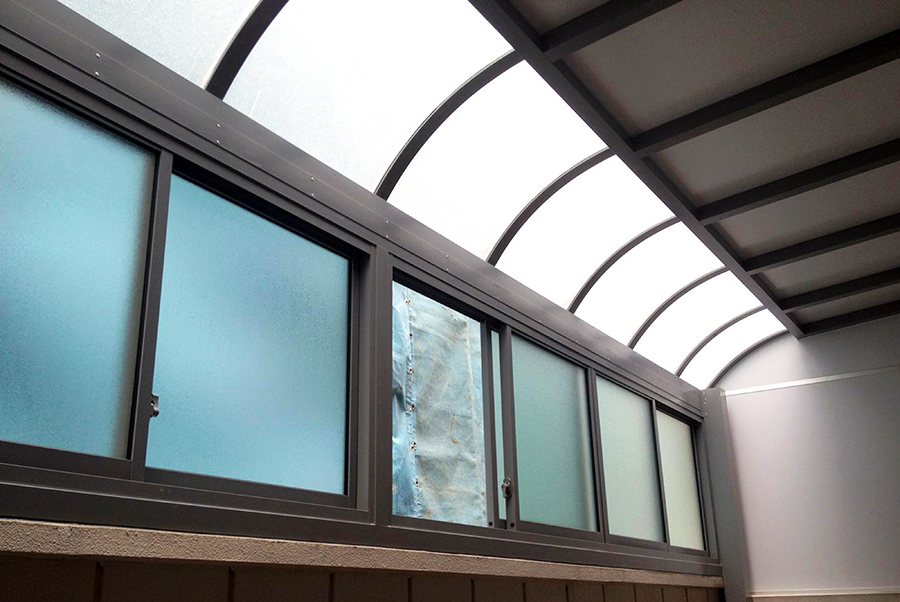 This service yard awning uses both polycarbonate and aluminum composite panels. The top panels in aluminum composite block the harsh noon sun and the translucent curved panels provided some natural lighting into the area.
Polycarbonate
Curved_Translucant_Tinted
Being translucent, this awning added some privacy by blocking the views from the adjacent house. At the same time, it also reduced a significant amount of glare from the sun.
Need Consultation or Quotation?
Call us for a free on-site consultation and competitive quotation with no obligations now.
8720 9088